We have discovered an imposter who is faking JCL website and Facebook. This imposter is practicing illegal loan with high interest while stealing customers' personal data. Please take note that it is a scam.
If you happen to come across any website like this, please inform us through the following number:
1800-222-525
9am – 6pm (Mon – Fri, Last Sat of every month)
Below website is FAKE.
Do not contact them and do not submit application to them.
Police Report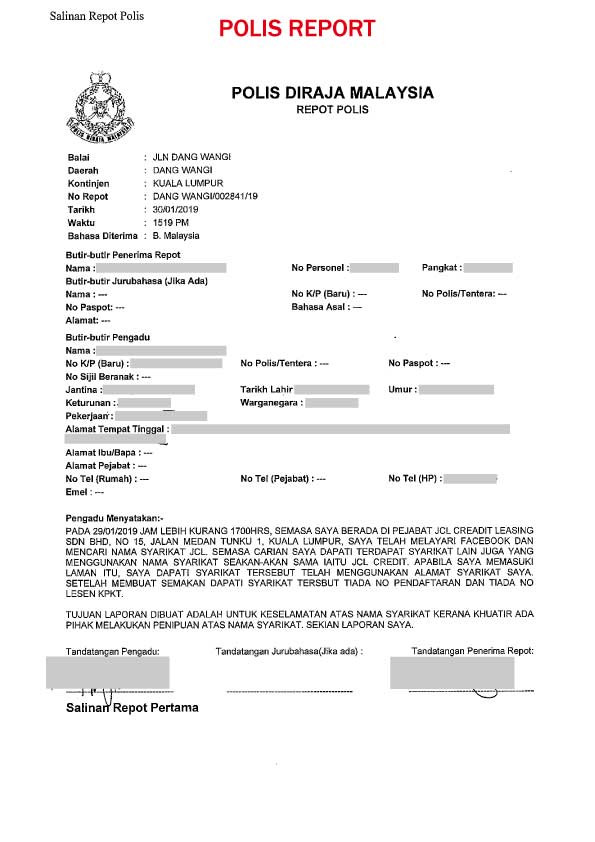 Imposter's FAKE Website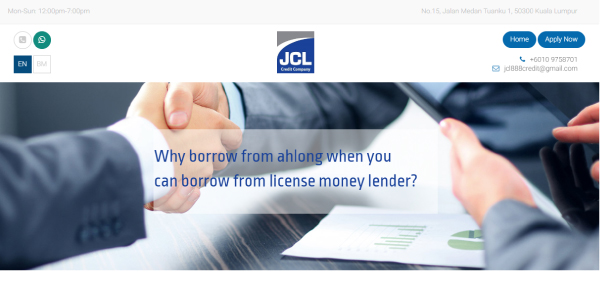 Imposter's FAKE Facebook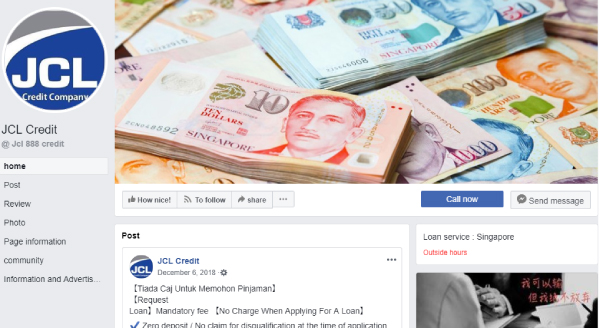 Published by JCL Credit Leasing Last updated 28 Mar 2020