Dear Customers,

We are excited to announce the release of JCL's very own app, (J-CLicks).
It is user friendly and have all the features that is required to resolve customers enquiries.
We believe J-CLicks will help our customers to have a good and positive experience.

Download J-CLicks app today directly from the App Store and Google Play!
Click this link to download the mobile app user manual.

Thank You,
JCL Credit Leasing Sdn Bhd.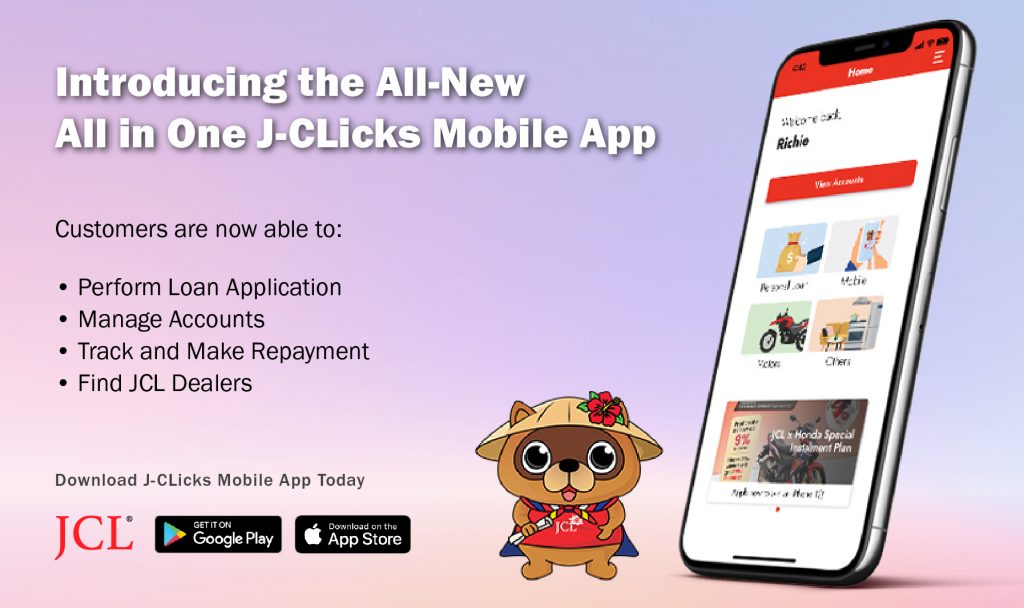 Published by jadmin Last updated 15 Mar 2022