Dear Valued Customers,
We regret to announce that our Branch at Penang & Johor will be closed permanently from 1st October 2021 onwards.
Below are the addresses of both offices:
JCL Penang – 244G, Jalan Jelutong, Taman Ara, 11600 Jelutong, Pulau Pinang.
JCL Skudai – NO. 65, Jalan Bestari 1/5, Taman Nusa Bestari, 79150 Skudai, Johor.
This situation occurs since we are soon to be introducing our Online Personal Loan services to provide the best service for all of you. In addition, we are already onboarded with i-FUND Personal Financing (shariah-compliant) that is available for all Peninsular Malaysia customers, which is online-based.
For further information about i-FUND Personal Financing, kindly visit https://jcl.my/i-fund-online-application/ to submit your application.
For further inquiries, you may contact us through one of the following mediums:
Phone: 0326167900
WhatsApp: 0182011280
Email: inquiry@bpartnergroup.com
Thank You.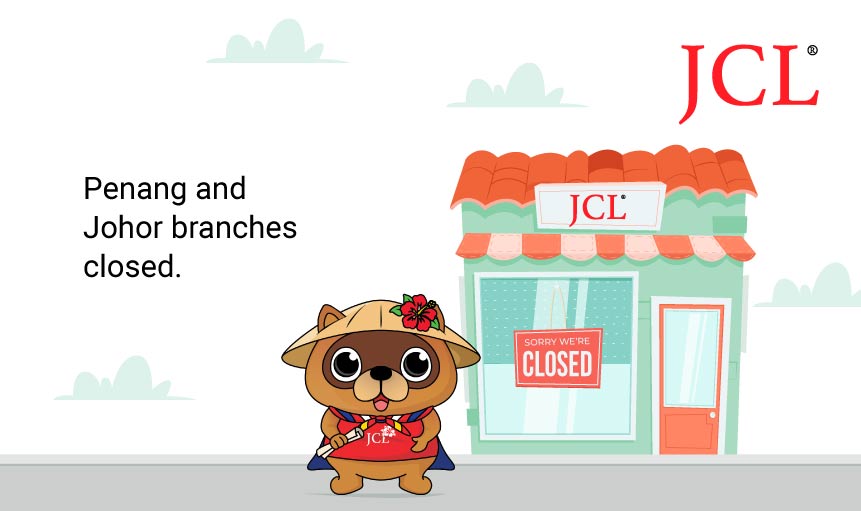 Published by jadmin Last updated 1 Oct 2021