Dear Valued Customer,

In conjunction with the Hari Raya Festival, our Customer Care Line will close from 12 May 2021 at 1pm until 16 May 2021 and will resume our operation on 17 May 2021.

For urgent matters, please contact us via email at inquiry@bpartnergroup.com

Thank you.

Regards,
JCL Management.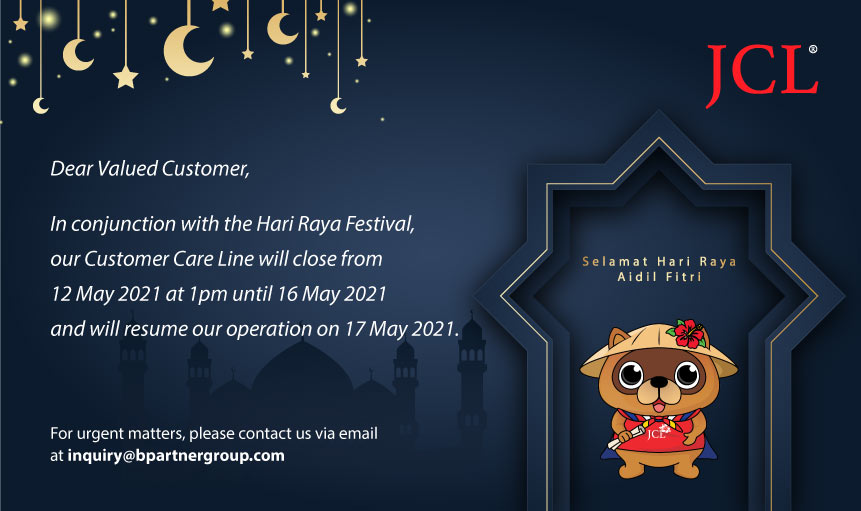 Published by jadmin Last updated 12 May 2021