Please be informed that we would like to introduce a new payment method for our customers – Boost E-wallet.

The new payment method takes effect in the month of January 2021 and resulted from a collaboration with Paylink Global.
Fee
– RM 1.00 per transaction.


Term of payment
– Payment will be updated on the next working day – Case ID & IC number is required to proceed with payment.
– Payment is limited to (1) payment per account per day.
– The minimum pay amount is RM 1.00.


Process flow
Step 1: Login to your Boost E-Wallet App.
Step 2: Click on the "Pay Bills" tab.
Step 3: Click on the "Loans & Savings" tab.
Step 4: Click on the "JCL Credit Leasing (Loan)" tab.
Step 5: Enter your "Case ID".
Step 6: Enter your "IC Number (without -)".
Step 7: Insert your payment amount (RM).
Step 8: Click on "Pay Now" to complete the transaction.
Step 9: The receipt will be produced after transaction.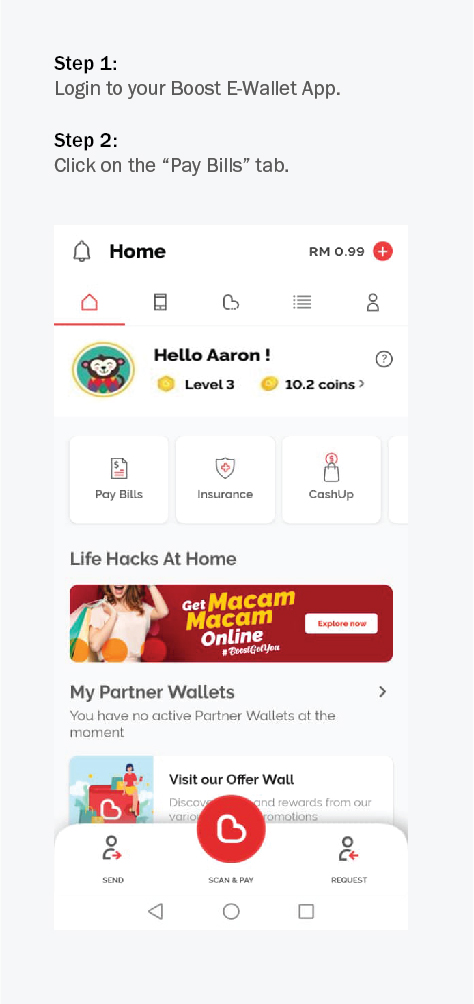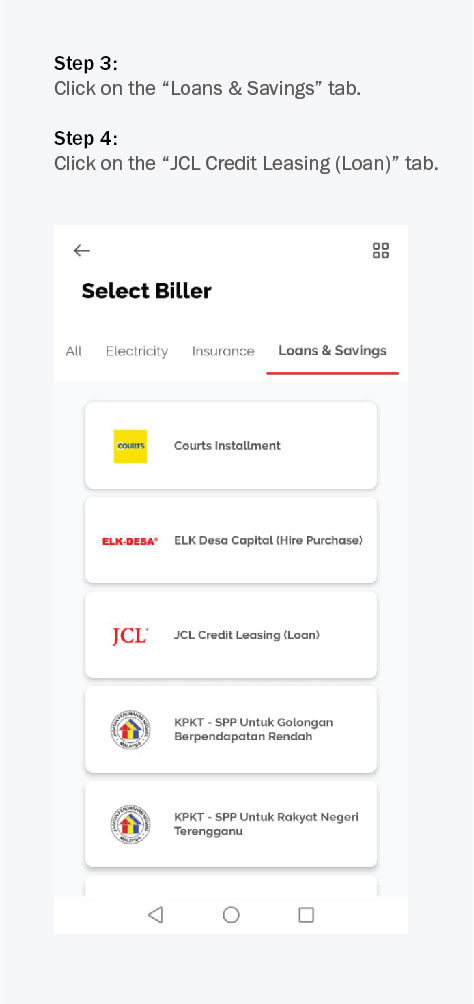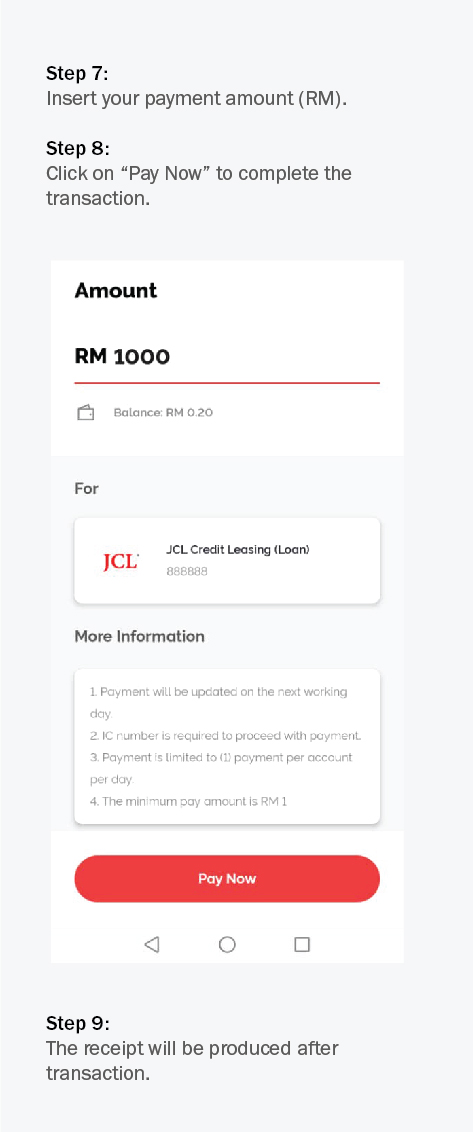 Published by jadmin Last updated 10 Mar 2021