During this Raya, JCL had organized a Raya campaign exclusively for all new customers.
We are very pleased to announce some of the lucky customers for this special campaign! Congratulations!
Our Penang branch has started to operate. Apply now to enjoy 0% interest for first month!*
For more information, visit our Facebook.
*T&C apply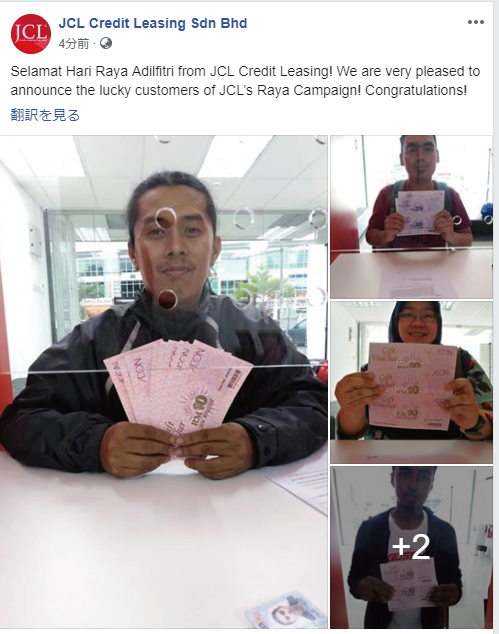 Published by JCL Credit Leasing Last updated 20 Mar 2020