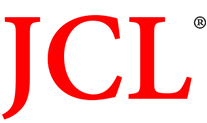 I/ we hereby acknowledge that the information in this form will be disclosed or released to the corporation, corporation's bank and the direct debit operator for the purpose of the direct debit collection.
I/ we hereby acknowledge that a fee/ charge will be charged to me/ our account has insufficient balance to make direct debit payment instruction(s). I/ we hereby agree the bank to debit related fees/ charges from our account as a consequence of having insufficient funds for direct debit payment(s).
I/ we hereby confirm that I/ we have checked the accuracy and correctness of the details furnished by me/ us in this application form and I/ we are aware of the content and the scope of the services provided therein.
I/ we hereby declare that all information provided is to the best of my / our knowledge true and correct.
I/ we hereby agree to the bound by the terms and conditions specified in this form.
This direct debit authorization will remain in force until terminated by I/ we with prior written notice sent to Bank/ Corporation.
I/ we hereby authorize the bank to debit my/ our account for the direct debit payment(s) including the relevant transaction fees/ charges not payable by the corporation.