JCL Credit Leasing Sdn. Bhd. is a finance company that provides credit sale monthly installment repayment scheme to the customer, enabling them purchase smartphone, motorcycle or electrical appliances with 0% down payment.
Customer without credit card can also be accepted!
Enjoy fastest approval within 3 working days subject to complete document and information.
You may receive lump sum payment for every sold item within 3 to 5 working days.
So, what are you waiting for❓ Join us now!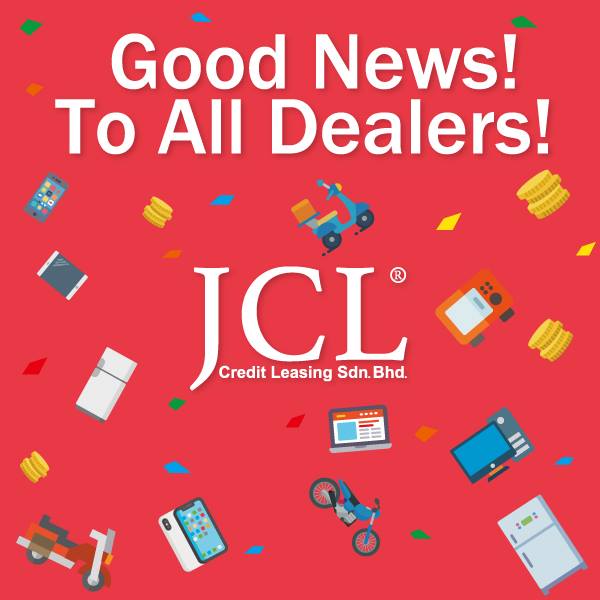 ?Contact 018-2011208
?Email: cs@bpartnergroup.com for more information.

Published by JCL Credit Leasing Last updated 30 Mar 2020