Be careful of the scammer
We have received several reports of an unauthorized person (Vincent: Tan Wye Yi) using our company name ("JCL Credit Leasing Sdn Bhd") to ask for unreasonable processing fees in exchange of loan approval.
Scammer pretends to be an agent of JCL.
Scammer asks for several hundred ringgit as processing fee.
Scammer requests to meet outside near JCL KD branch.
These things are impossible under KPKT license. We've made a police report on this matter. You may contact us at 1800-222-525/03-2616-7800.
Whatsapp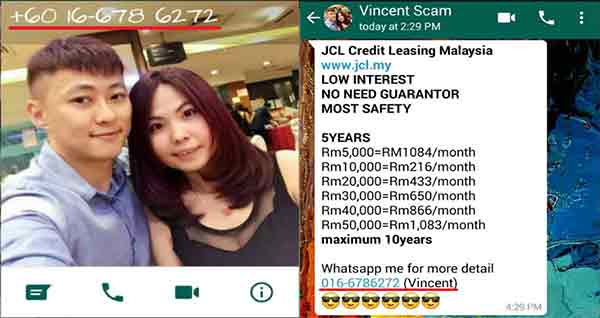 Facebook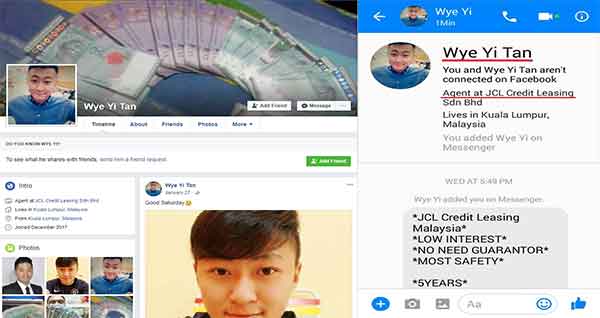 Fake Agreement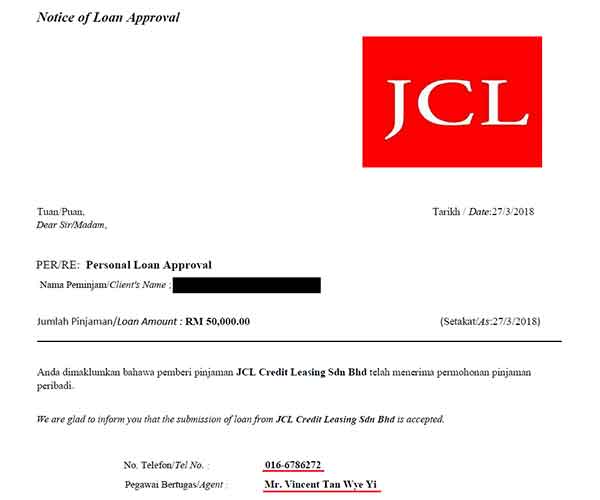 Published by JCL Credit Leasing Last updated 20 Mar 2020